jiu jitsu for everyone
gracie barra hastings
About us
Gracie Barra Hastings is a family run school led by husband and wife team, Professors Paul and Ali.
Professor Paul is a fourth-degree black belt; one of the highest ranked Jiu Jitsu practitioners in Europe. He has over twenty years of experience training and teaching Jiu Jitsu. Paul is the Head Instructor at Gracie Barra Hastings.
Professor Ali is a second-degree black belt and a qualified teacher with over 20 years of experience teaching in a variety of educational settings. Ali is fully Safeguarding trained and is the Designated Child Protection officer at the Academy.
Our Professors have completed the Gracie Barra Instructor Certification Programme and are Level 3 First Aid trained.  We are fully insured, and all instructors and coaches hold an enhanced DBS certificate.
We believe that Jiu Jitsu is for everyone and teach classes for children from age 3 – 17 and adult classes for all ages. Our eldest student is currently 77 years old!
We run a clean, safe and friendly academy – please pop in to visit us, or give us a call to find out more.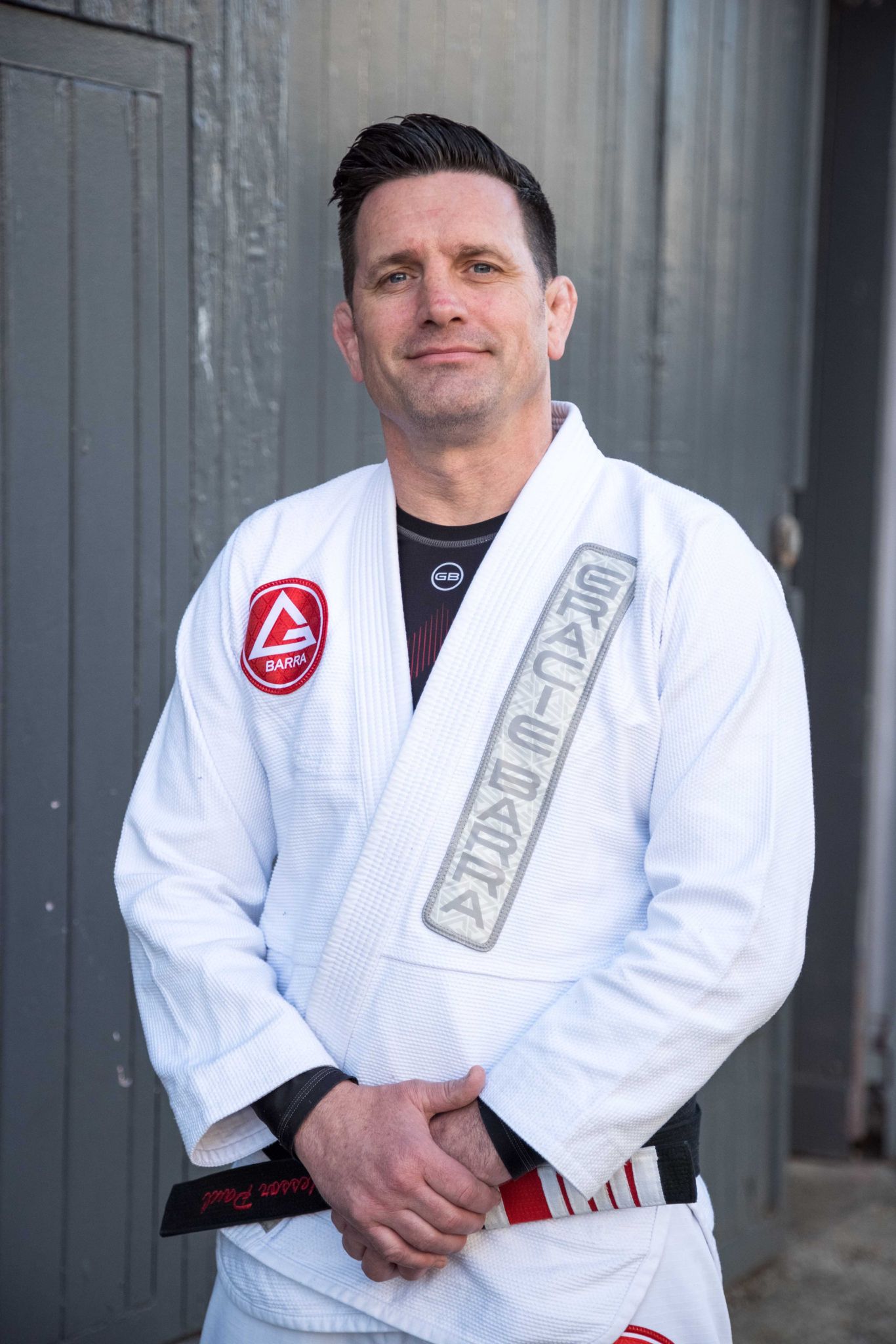 Professor Paul Bridges
Head Instructor
 Professor Paul Bridges holds a fourth-degree black belt in Brazilian Jiu Jitsu – and can lay claim to being one of the pioneers of the art in the United Kingdom. Having achieved a black belt in freestyle karate, he switched to BJJ after seeing Royce Gracie's win UFC 1 and was awarded his black belt in 2009 by Marc Walder and Mauricio 'Motta' Gomes making Paul one of the UK "Dirty Dozen" (the first twelve UK born Black Belts).
Over the years he has competed in the World Jiu-Jitsu Championships and won gold at the first European Brazilian Jiu-Jitsu Championship, as well as the English Open Championship. He was also crowned 2015 ADCC British Open champion in the Pro Division under 65.9kg category – defeating ex-UFC fighter Leigh Remedios before winning a thrilling final against UCMMA champion Spencer Hewitt. Paul is also a veteran of the TUFF Invitational and Polaris events, and was one of the first Europe-based fighters to represent Gracie Barra in the MMA cage.
Paul offers 1-2-1 or small group sessions – please use the contact form for more information.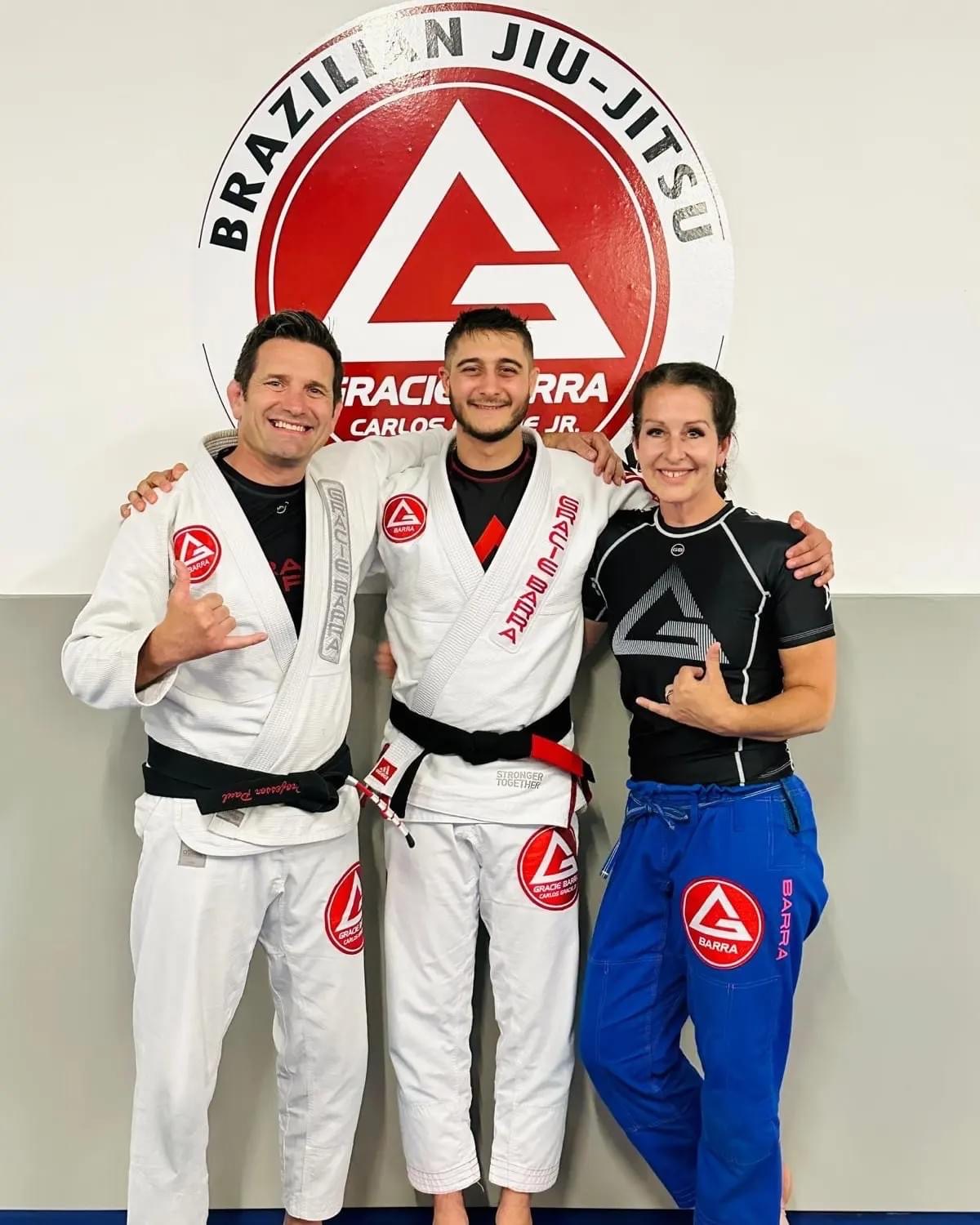 Professor Ali Bayley
Senior Instructor
Professor Ali Bayley began training Jiu Jitsu with Paul in 2002. Alongside a full time career as a teacher, gaining a Bachelors and a Master's degree, and being a mum of three, Ali continued to train and was awarded her Black Belt in March 2017. She also made the "Dirty Dozen", as the twelfth UK born female Black Belt.
As well as developing her own skills, Ali has dedicated herself to teaching women's self-defence classes and she has taught Brazilian Jiu Jitsu on the PE curriculum in the schools she has worked in.
 Ali is passionate about teaching and is the head instructor for all of the children's programmes at the school.
Ali offers 1-2-1 or small group sessions – please use the contact form for more information.