Tiny Champions (age 3 – 4)
Little Champions  (age 5 – 7)
Adult beginners to advanced
Adult 2 sessions per week
Little champions 1 / Juniors
Group Classes
Our timetabled classes follow a sixteen week curriculum covering all of the key positions and techniques required to learn the art. 
The Fundamentals classes are ideal for beginners as they cover the 'building blocks' needed to progress further. 
Our No Gi classes also follow a sixteen week curriculum and cover more advanced technique.
1:1 sessions
Our Professors offer private tuition. Please get in touch if you would like to discuss booking a 1:1 session with one of our Black Belt instructors.
Run out of ideas for a gift?
1:1 sessions also make a Birthday or Christmas present! Contact us to book a private session for a friend or loved one.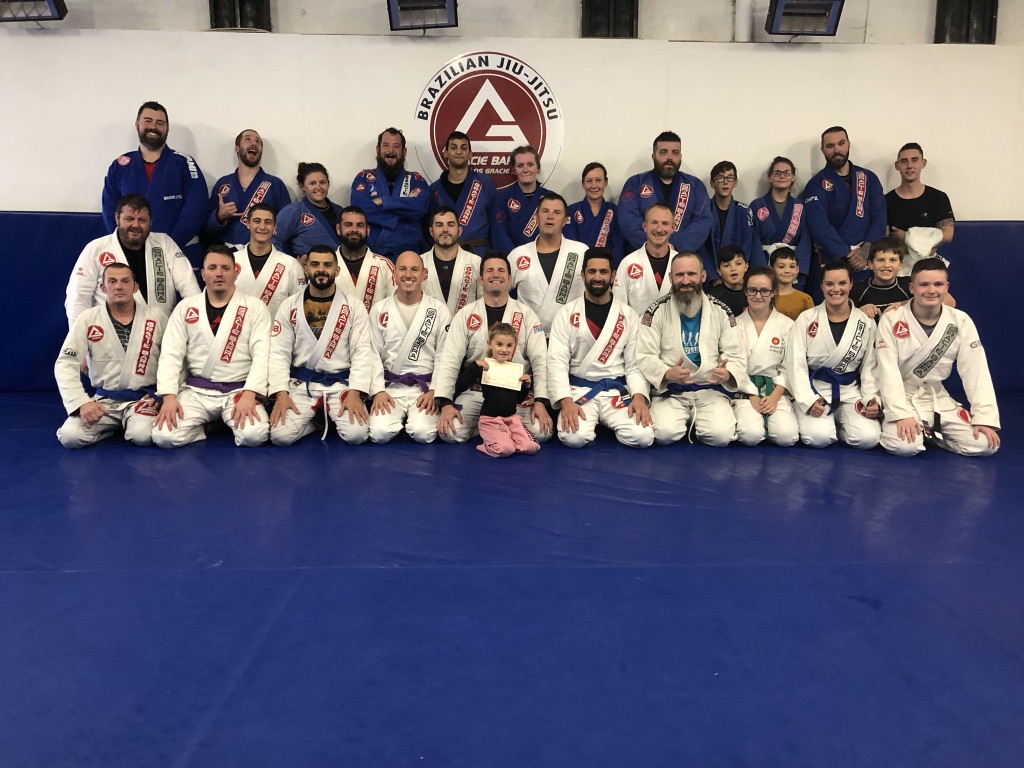 GB1 Fundamentals
The GB¹ Curriculum is at the heart of the GB¹ Program. It brings an ongoing training plan with the right combination of self-defence, takedowns, and ground techniques into a cohesive progression of classes for a period of 16 weeks, or four months.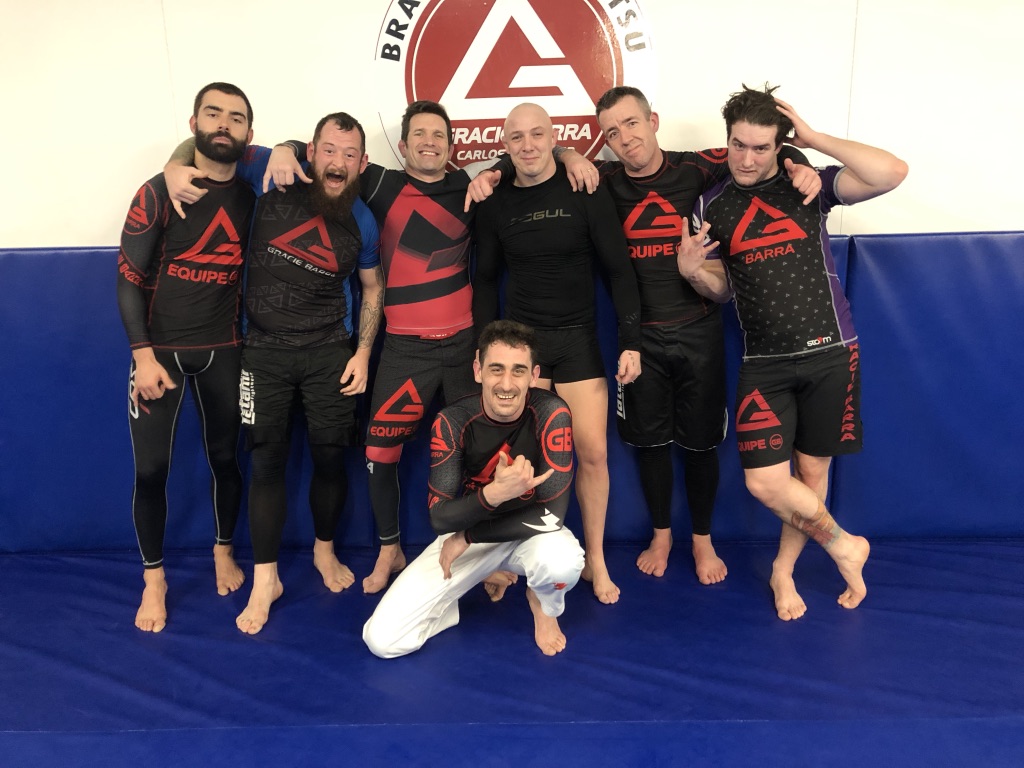 GB2 & GB3 intermediate to advanced
The GB² and GB³ Programs define the continuity and progression of a student's development in Jiu-Jitsu towards black belt and beyond. Here you will be progressively exposed to more complex techniques and drills as well as a training environment that will demand more from you.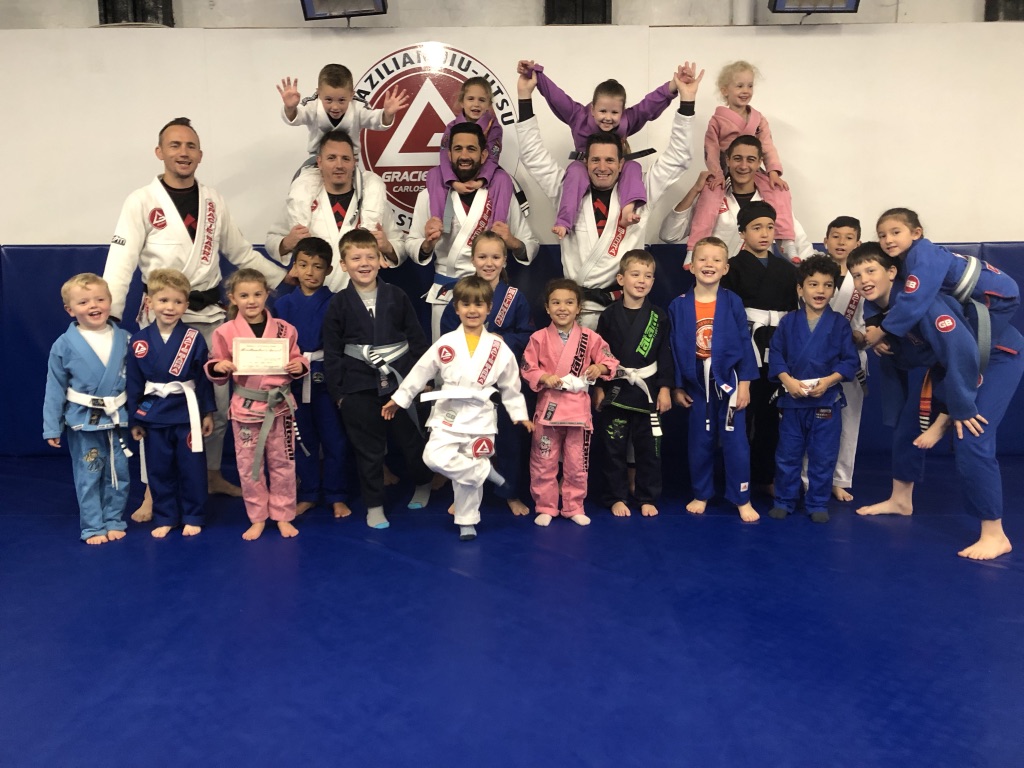 GBK Kids
The Gracie Barra Kids Program Curriculum resembles any other GB Curriculum. For each age and level, it is organised into weekly cycles for a total of 16 weeks. The combination of techniques, drills, and other class elements are carefully combined to provide students with classes that are challenging and fun at the same time.
I've been a part of Hastings Gracie Barra BJJ family for the last few years training on and off around building a busy business. 
Paul and the coaching team are excellent. Being a coach myself I understand the importance of breaking down new skills for people that are beginners to advanced and still making sure everyone gets the most from the class. For me personally BJJ is my escape from the real world and demands of business and other pressures and responsibilities. Since leaving the Royal Marines I've struggled to find that comradery anywhere else other than the mats.
I've also been able to introduce my son to the club. He has previously not wanted to come because of high anxieties. Since joining, Bailey has massively improved his skills and confidence in life.
I'd fully recommend Paul and the club to anyone wanting be a part of a supportive, friendly family that focuses on the development of children and adults in BJJ
I thought starting my first Jiu Jitsu lesson would be massively intimidating being a girl surrounded by a load of tough guys, but I couldn't have been more wrong! I have been Training at GB Hastings for just under a year, from the first day I nervously walked into the gym the professors have been friendly and welcoming to me. Having professor Ali teaching the sessions has built my confidence not only in basic Jiu Jitsu but self defence from a young women's point of view and just having other ladies in the classes to train with me. Gracie Barra Hastings has created a family within the community where not only men but women and young children can train safely. Having Professor Ali as a teacher at GB Hastings has given us ladies in particular the perfect role model to aspire to and learn from, I have made great connections and bonds with everyone in our GB family but between us girls we have created a sisterhood, when we role on the mats everyone is equal and everyone is so supportive of each other. Never did I think I would have come this far in my GB journey where I have the confidence to join in all the group warm up games and roll with different belt ranks, men or women and I have Gracie Barra Hastings team to thank for that, in particular Professor Ali and Professor Paul.
Joining Gracie Barra Hastings has changed my life. Not only has it been excellent for my fitness, confidence and self-defence, it has also taught me crucial life lessons such as how to mentally tackle and overcome obstacles.
Although I had experience in other martial arts, the quality of teaching and the close-knit family feel of this academy attracted me immediately. Once I walked through the doors I was hooked and it's now pretty much my second home.
Brazilian Jiu Jitsu really is for everyone. You don't need to be super fit, flexible or young to feel the benefits. I started in my 40s and love every day I'm on the mats. It's a fantastic atmosphere with no egos. Everyone is focused on helping each other improve.
Professors Paul Bridges and Ali Bayley have created a great place to learn the most effective martial art on the planet. Anyone thinking about giving it a go just needs to walk through the doors – it will be the best decision they ever make.
My husband and I have three boys and Jiu Jitsu for the whole family is a massive part of our lives.. Each step taken in this martial art is with support and love. It is fun and inspires others; this is why two of our boys love to train and the youngest is desperate to start!
Our eldest son has been training for three and a half years. I can't explain how much confidence this has given him, the friendships that he has made and the love he has for this martial art.
Jake started as soon as he could. Watching his Daddy and older brother gave him the confidence to get on the mat and train, he has never looked back and continually learns so much. Their love for Jiu Jitsu does not stay on the mat; on many occasions they do a warm up in our front room, shouting out in Spanish the numbers that Professor Ali has taught them! Our youngest has learnt just by watching his brothers and others on the mat how to do a warm up and does this almost everyday at home by himself!
I can't recommend Gracie Barra Hastings enough. The atmosphere is relaxed, friendly and fun; it helps with self-confidence, social skills and fitness. I love that my boys are being taught how to defend themselves from bullies and not to become that bully! I love the Gracie Barra ethos over any other martial art and this is why I choose to take my whole family there.